Based on the story as we know it, the bachelorette party takes place so that the maid of honor and friends celebrate a friend of theirs becoming a married woman. Fun fact: once upon a time bachelorette parties were made to look like giant tea parties, with the future bride's closest girlfriends keeping the bride-to-be safe. Today, however, they don't differ that much from bachelor parties. Friends of both bride and groom try to throw the most spectacular party in town. If that's what you need, you've come to the right place! We've established a tradition of organizing the most exuberant celebrations in town! And we have been doing it for 15 years! Rest assured that a spectacle is guaranteed!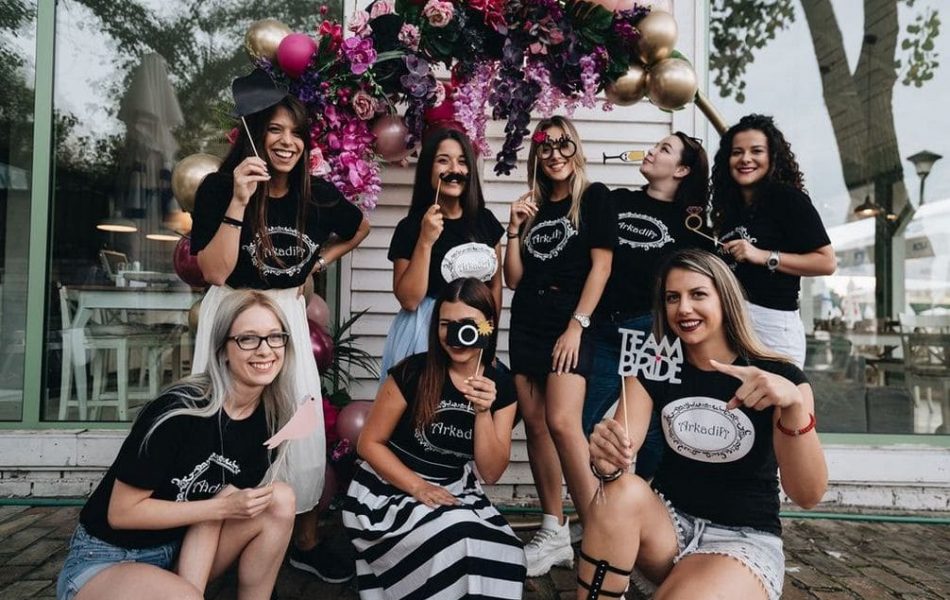 Ideas for bachelorette party
There are many ideas that can be brought to life. Still, the most popular ones stand out:
What can you expect from us?
Organizacija devojačke večeri podrazumeva osmišljavanje čitave koncepcije, od ideje i pronalaska prostora za realizaciju do muzičkog i drugog zabavnog programa, vizuelnog idenititeta, "dress code"-a hrane i pića, prevoza, dekoracije, fotografisanja i snimanja provoda… Sve to u strogoj tajnosti! 🙂
When should you start preparing for a bachelorette party?
Thinking about a bachelorette party probably goes on even before the actual date of the engagement. However, be sure that taking care of the details should start as soon as possible, all in order to make the whole process enjoyable and most importantly - stress-free! Early preparation will allow more choice. Cottages, for example, are places that require quick reactions, because the rule is that the best ones are booked a long time ago. Don't let the "one minute to twelve" organization ruin your mood!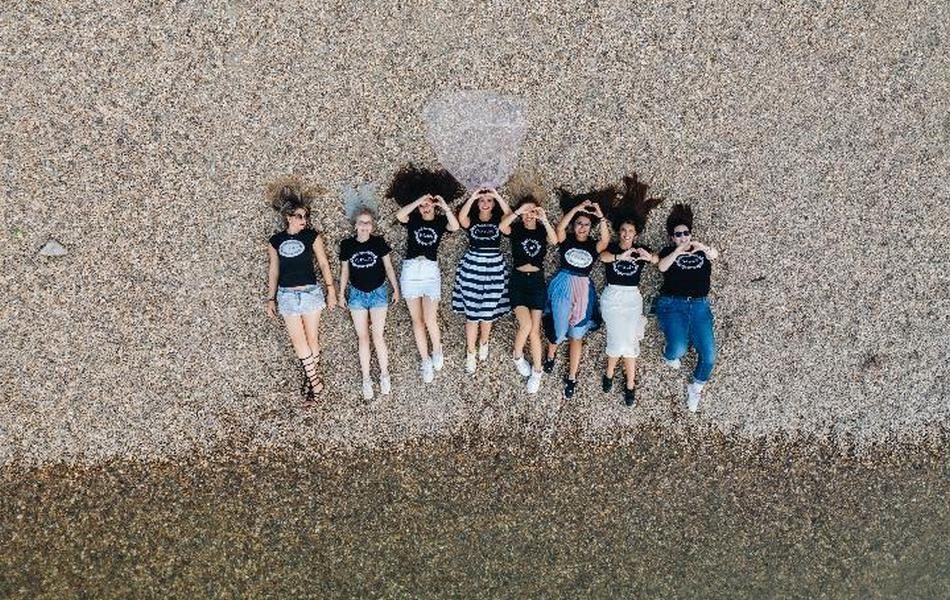 How much does it cost to organize a bachelorette party?
The budget for organizing a bachelorette party depends on the number of participants, as well as the chosen type of event. When you contact us, we immediately begin joint planning, both of the proposals themselves, and of the distribution of the available money. It is up to your team to decide whether the funds come from one or more sources.
What can you expect from us?
Finding the perfect location (a river club, vacation home, club, or other venue of your choice)
Suggestions and the execution of the desired decorations, which includes printed materials made by top designers, gifts, personal ornaments (hairbands, stickers, t-shirts, coats...)
Hiring the music band, whether a live music one or a DJ with a professional sound system
Catering, drinks, sweet treats. We will suggest reliable suppliers, handle all communication with them and supervise how they bring your wishes and decisions to life. If needed, we will provide all catering equipment and staff.
Hiring a photographer and/or cameraman who will immortalize all the magical moments of your celebration
Organization of special effects (fireworks, lighting and everything else that might be needed)
Organizing transportation using luxury limousines or even stylish old-timers
Suggesting additional activities (a boat ride, limousine, Jacuzzi rental, hiring strippers, Polaroid rental…)
We offer complete monitoring of the event allowing you to have a stress-free experience
iako smo spremni na onu staru ''sto ljudi, sto ćudi'', zadatak nam je da kuma ne poludi 🙂