Decorations for all types of events
Whatever the occasion or venue may be...
Decorations for all types of events
Whatever the occasion or venue may be...
How we do it?
Magical and fairytale-like…
How we do it?
Magical and fairytale-like…
For a fairytale-like and elegant event!
What do the clients say about us?
What do the clients say about us?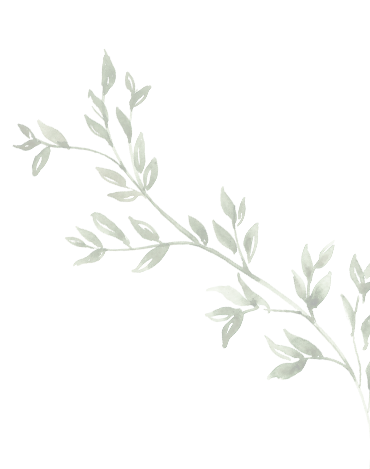 "One word: Pinterest! I think this is an unbeatable compliment. The decoration was incredible and almost impossible to put into words. My expectations were exceeded! From the flowers, candles, menu cards, gifts, everything was perfectly and lovingly placed on the tables. The absolute highlight was the Rakija Bar. I would like to thank the whole team from the bottom of my heart for making this location a romantic wonder spot. I have already seen the one or other envious "older bride" that she actually wanted such a decoration. And thanks to you, not only were my wishes realised but exceeded! A thousand thanks!"
"Dear Girls, Time passed very fast and we never actually told u how happy we were with our day, everything was very well arranged, as we wished and better, and all the guests are so happy, enjoyed a lot and have only good memories to share, so thank u! Vizantija was amazing, service was top top, so pls thank Jelena for that, waiters were super kind, all by protocol and as agreed! Food was grrat and so kind they prepared special menus! Decoration turned to be simple and great, it was all over our instagram from ppl taking photos of it! Both our photographers were nice ppl. The best of the best was definately Euterpa that won hearts of literally all ppl, from spanish to serbian, from grandmas to kids, great great band, mood they made and our songs they learned!!!!! We were only not thrilled with dj, but thats ok. So, thank u very much, we hope u enjoyed as well, it seemed u did:) If we ever get married again, we will do all the same :))) "
"Many thanks to Arcadia for the most beautiful decorations and bridal bouquet. The most modern, wildest, and most positive team with enough patience and understanding to make all our wishes come true. In the end, everything exceeded our expectations, and the celebration turned out even better than we could have ever imagined. We highly recommend Arkadia to anyone who wants lasting memories and something different."
A big hi for the entire team! :****
"Dear Gabi, I'm sending you some wedding pictures. If I were getting married again, I wouldn't change a thing. Thank you soooooooo much for everything! We'll always be more than happy to recommend you. Everything was perfect, and it was wonderful to cooperate with you Gabi! I'm sending lots of kisses."
"Dear Gabi, Zoran, Lejla and all the wonderful people at Arcadia, we wish you A HAPPY NEW YEAR full of health, well-being, joy, love and continued success in your uniquely exciting work. Even today, we remember the moments from our meetings with you, our stories, our planning. Lina and Scott have a three-month-old son. I remember Lejla holding her youngest in her lap, while giving it her all for our celebration. I commend her on her diligence and persistence. We often mention you, it seems as if it happened 10 years ago, when in fact, only 2 years have passed. All of you are bonded through great love, the goal of supporting each other and a high level of professionalism, together with inevitable smiles and genuine kindness. We'll never forget you. Your card is great, the entire team radiates with positive energy!! They think of you and remember you fondly, and they know that no living soul could do what you, Gabi and your team did… we're still mesmerized. Saša and Dragan Ilic and their family send you hugs and kisses. San Francisko".
"Thank you so much for all your hard work and energy. You have easily made all our desires into reality, and we all know that it wasn't very easy :-)))). We especially thank wonderful Gabi, without whose advice and patience we wouldn't have had a fairytale wedding."
"Dear friends of Arkadia, once again thank you for the great work you've done and for making our wedding even more enjoyable than expected, for us and our guests. Working with you on the entire event preparation was great, not only because of your professionalism, experience and expertise but also because of your friendly and heartwarming approach, intertwined with understanding and a genuine commitment to reaching the best solution together. And we made it."
"It was a great pleasure to cooperate with the professionals from "Arkadia". All our wishes, big and small, were fulfilled, and the decoration and the wedding bouquets, without much explanation, were done exactly as we imagined. Thank you for helping us make our wedding a day to remember!"
"Ljilja hi! Would like to thank you for the magnificent work you and your team have done for us! The guests loved the setting and everything we did! I have to say that you have exceeded our (the orgteam) expectations by far! Everything looked so beautiful, especially the newlyweds table! Guests enjoyed our tree decoration and many were taking pictures of/with it by far. Overall I think that everything we have planned worked perfectly visually and in terms of the atmosphere. The light equipment was a very very good addition to everything else. I think that once we get the photos, I'll have another look at everything and will be amazed once again! Thank you!"
"Dear Arkadia, It is an understatement to say that we are very satisfied with the decoration. Everything was beautiful! Perfect! Every detail was noticed! Even men commented (and that still means something) Thank you for your responsibility, good organization, patience, originality. I hope that we will cooperate again soon, on some even more beautiful celebrations! A big hello and a kiss!"
"Dear Gabi and Zoran, We are back from our honeymoon and we just wanted to tell you about everything one more time. You really made our day special. We are very satisfied, and I can see from the comments that our guests are too. I hope we were not difficult to work with :))) Many greetings to you, as well as to Kaca and Leyla and the rest of the team."
"Dear Arkadio :), we had so much fun at our wedding with your beautiful, romantic and imaginative decoration, that our and your positive energy found a place on the official website of the Maestro restaurant! Once again, thank you for everything from Srđan and Jelena ♥"