WHY THIS PARTICULAR TRAINING?
First of all, we would like share with you why we've created this training. For many years we have been receiving daily inquiries along the lines of – "Do you offer training for wedding planners?"
We kept delaying the creation of this training, because we wanted to do it with great care, as it is not easy to summarize 20 years of work and experience in just a few days of training. Only when we were sure that we had combined all the information in the right way did we start offering trainings.
The second reason is very important for us as we want to support the domestic event industry through this, making it easier for young professionals to shorten the path that we had to take, because we learned everything on the fly.
The third reason is the desire to meet potential colleagues, as our business is constantly expanding, changing and progressing.
In addition, it is our great wish to make it easier for soon-to-be brides to prepare for the most beautiful day and organize their wedding exactly as they have always imagined without any stress before or during the wedding.
Who should be interested in this training?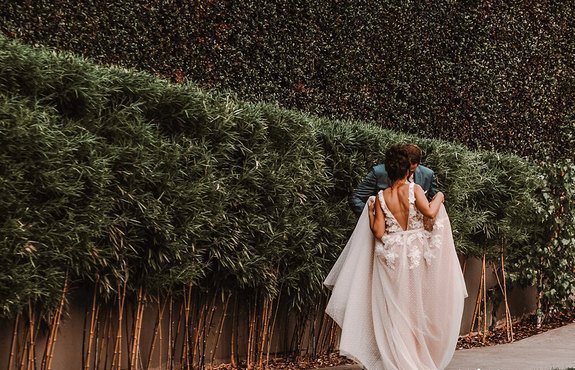 Women
who want to organize their own wedding and save energy, time and nerves.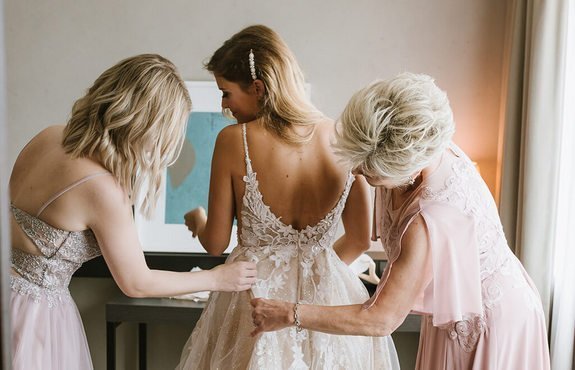 Beginners
who want to learn all about this line of work and accelerate their career development.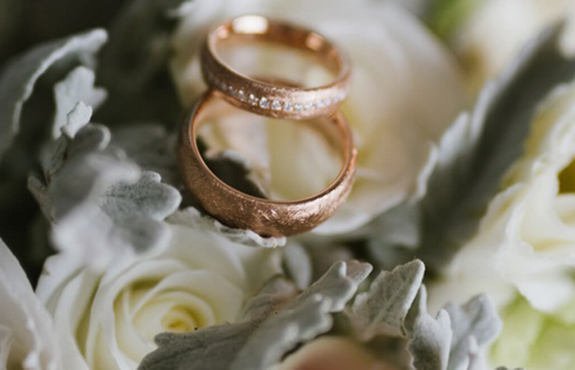 Professionals
who are eager for new knowledge and are aware that continuous improvement is the only way to go.
What you get out
of this traning?
- as many as 90 specific topics that we cover in connection with wedding planning
- 10 separate segments, which you can use whenever it suits you, at your own pace, unlimited number of times, during 3 months from the comfort of your home
- concrete examples of planning contracts and contracts with partners, as well as examples of how to create a budget
- concrete examples of vendor offers
- the concept of creating a protocol and its application in practice, i.e. coordination on the day of the celebration and what it should contain
- lectures by experienced musicians, photographers, chefs and restaurant managers with a clear overview of this line of work from their point of view
- all relevant information if you are planning a wedding on your own and want everything to run smooth and without stress
- a special gift for soon-to-be brides attending the training
- learning how to think, what not to forget and how to further progress towards being a top event planner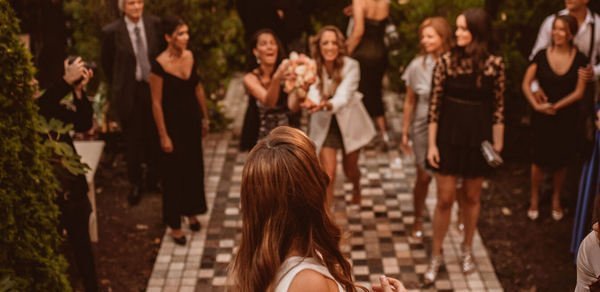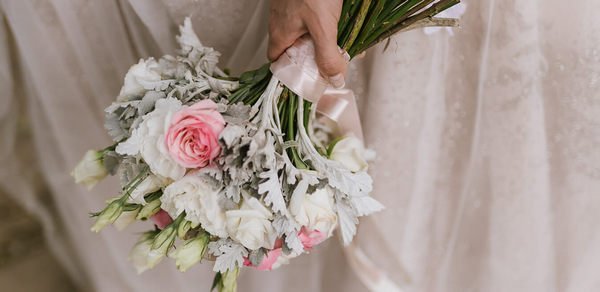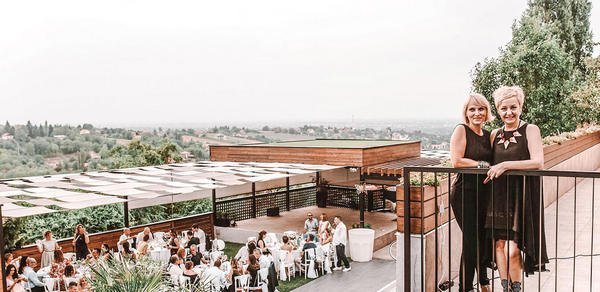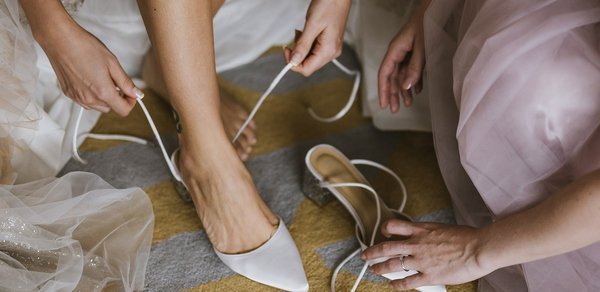 The training covers all the areas you will encounter during your work and provides answers to all the questions you need to know so that you can successfully go through the wedding day, all the while having a plan which is well-founded, based on the market conditions and realistic circumstances instead of on wishes and expectations.
We intentionally named this training WEDDING planning, because planning this type of an event is by far the most complex one as it, by its very nature, implies high expectations and complex tasks.
Once this segment of event planning is mastered or learned, planning other types of events (birthdays, anniversaries, baptisms, corporate celebrations, etc.) that are less complex falls within the scope of your future services. We will also cover the planning process for these types of events, all according to your needs.
Is any previous
experience
required?
It is not!...
You only need to be eager to learn and we will teach you everything else and help you reach the top.
Wonderful experience! The training was the perfect starting step for those who want to get into wedding planning. The program was well designed and in a short period of time we had the opportunity to hear all the necessary information, both from the wedding organizers themselves and from other lecturers, who are experts in the field of music, photography, marketing and catering... They are truly selfless and with so much love shared their knowledge and different experiences, so I can freely say that they inspired me to start doing this business.
It is a real privilege to attend the Arkadia training for event management. A lot of useful and widely applicable information, honest advice from professionals from different fields of the event industry, more than successfully packed 20 years of experience and work into 2 days of training. Thank you for the great energy, the roller coaster of emotions (from laughter to tears), for the selflessly shared knowledge and the opportunity to learn from people who, even after so many years of experience, have a huge passion and love for their work.
After my extremely positive experience with the Arkadia agency, I wonder how newlyweds have the courage to organize a wedding without them. Could I organize the wedding myself - yes; was I wrong to hire them - 1000 times no! They took care of every detail, everything was impeccably organized, they met our every wish (there were also requests in a minute to 12 🙂 ), they solved all the challenges in a minute, the decoration was perfect, and I was the most relaxed and smiling bride in the world because I knew that all the guests would be very satisfied. Thanks to these professionals, we had the best time at our wedding!
In my opinion this is a very useful training, plenty of useful information, good advice and shared experiences. Thank you for that. I also had an interesting experience when a part of the training took place in a restaurant, I enjoyed this concept even though, at certain moments, it was challenging to hear the person who was talking. Altogether, two well-spent days!
I like the concept that is based on your experience, because theory alone would really mean nothing. Today was especially interesting for me because of the photographers and musicians. I think they are great speakers with a lot of experience. Specifically, their perspective is significant and interesting. Thank you for everything, especially the energy and positivity! 😁🌺
I felt comfortable and wonderful because of the positive energy you radiate with. The experiences, advice and information you shared with us, your honesty and the way you presented everything were excellent and easy to understand. During your presentation you answered every question I could think of. ❤
One hundred percent attention. I liked the "intimidation" as you call it. And through all the examples, you showed your experience and that it is important to build a team from all those people. The photographer and the musician were a hit, and it was good to hear everything from their point of view. Authority is something that you all emphasized, but also that it is created by experience and knowledge. Thanks for the great presentation and positive energy. 🙂💕
After decorating my wedding 6 years ago, and then meeting with Gabi and Leki from Arcadia... it was only a matter of time when I would start doing this. ❤️ After two years of decorating in Arcadia, I finally took the courage to start an organization 💪🏻 I knew I wouldn't get better training anywhere, because these people do it with so much love ❤️ I can't wait for my first organization 💪🏻
I am delighted, I realized that this is a whole science. Really commendable and you really held my attention until the last second. Thank you!🙂
years of experience in the event industry
we focus on the essence, not the form
we teach you what matters out in the field, in Serbia and in the region, rather than what can be found in piles of books and quick courses from abroad
because we are always expanding and looking for new members for our team, and this is the best way to find them
we teach you how to think and what to pay special attention to
we don't tell you what you want to hear, but rather what you need to hear
we have been through all possible and seemingly impossible situations and we have singled out reliable and proven partners in the process of wedding planning
Unlimited access to lessons in the next 3 months

90 topics, 20 years of experience, 10 segments, 9 lecturers

ZOOM consultations once a month
If you think that you learn better live, you can also use the training that we organize "live" for the duration of 3 days, 20 hours of effective lectures with drinks and food included.

By purchasing the Live training package, you get free Online training package
Personal
One-on-one training
This type of training has proved to be necessary and quite good, because we address specific topics that the trainee needs most as an upgrade to already acquired knowledge and personal interests

It is particularly useful for soon-to-be brides and professionals from the field who are at the beginning of their career
PAYMENT OPTIONS
Payment is made through a payment slip emailed to you upon registration.
The payment shall be made in dinar countervalue on the day of payment, to the account number specified on the payment slip.
There will be a 25% discount on LIVE TRAINING for those who purchase our ONLINE TRAINING package!
LEARN HOW TO DO A DREAM JOB!
FIND OUT EVERYTHING ABOUT THE MOST DELIGHTFUL WORK of wedding planners!
You can follow our ONLINE training on a platform for which you receive a unique code and which you can use unlimited number of times within 3 months, at your convenience. Together we agree on and schedule consultations on the topics you need.
Within the 90 topics we cover through 10 specific segments, you can hear all about various examples from practice, listen to professional lecturers and get all the material necessary to work and learn about the most beautiful job of wedding planning.
After this training, you can feel confident in your ability to organize events, because you receive working instructions helping you and guiding you through the process.
Who are our regular lecturers?
Good is
the enemy
of great!
Arkadia has been around for 15 years.
Quality above all else, as our fundamental guiding principle, has brought us many positive comments and top market position when it comes to event planning.
Our team is big and it is constantly growing. We all come from different fields but we have combined our knowledge, experience and skills and we have managed to find an authentic and recognizable style of event planning. Within our team there are planners with background in hospitality industry, tourism experts, designers, people working in TV industry, designers, graphic designers, installers, etc. What we all have in common is creativity, good organizational skills, support, expertise and a desire for further development.